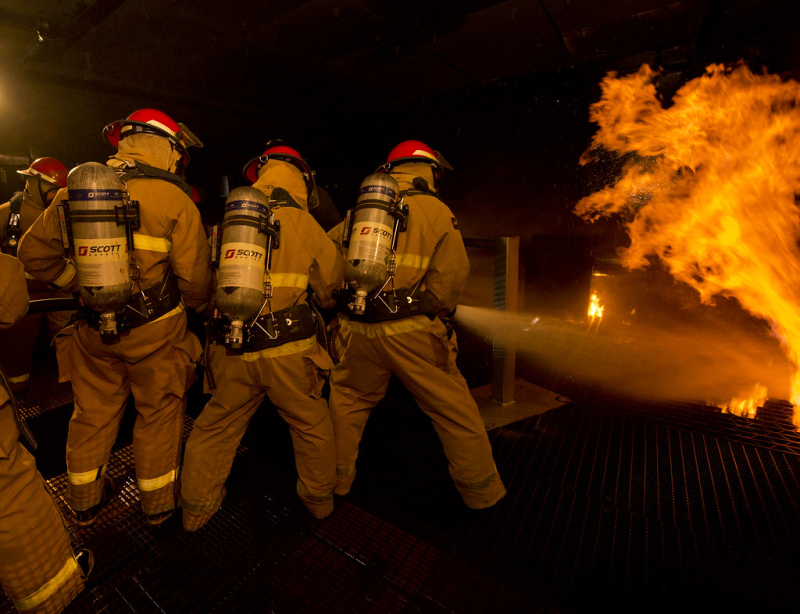 Advanced Fire Fighting Refresher
$67000
Objective
Those whosuccessfullycompletethiscourse will be able to perform the necessary duties to control firefighting operations aboard ships and will meet the requirements of the STCW 2010 amendments for Advanced Firefighting refresher training.
The course will satisfy
Any applicant who successfully completes our Advanced Fire Fighting Refresher (SUNYDP-697) course will satisfy the Advanced Fire Fighting training requirements of Section A-VI/3 and Table A-VI/3 of the STCW Code, as amended 2010, and 46 CFR 11.201(h)(1), and 11.303(e); AND the equivalent of all TASKs from the Advanced Fire Fighting NVIC 09-14.
Scope
Thiscourseis intended to provide the refresher training in advanced firefighting in accordance with Section STCW Code Section A-VI/3 and 46 CFR 11.201(h)(1), and 11.303(e).
Entry standards
Students must have completed a USCG approved Advanced Firefighting class.
Oct

15

-

16th

,

2020

Thu - Fri

from

8:30 am
Professional Education Training
6 Pennyfeild Ave
Throggs Neck, NY 10465 Get directions
Room: Fort L-203